Charity Walk & Bake Sale – Castlegate in the Community
Heathers 50km Charity Walk for PM Syndrome
Last month we posted about Heathers Charity Walk for PM Syndrome and are pleased to announce that Heather has completed her goal to walk 50km (in 13 hours!) to raise funds – and awareness – for the Phelan-McDermid Syndrome Foundation (PMSF UK).
Heather raised over £5,500 for the charity and made the achievement by participating in the Peak District Ultra Challenge 2022.
Castlegate charity bake sale for Phelan-McDermid Syndrome Foundation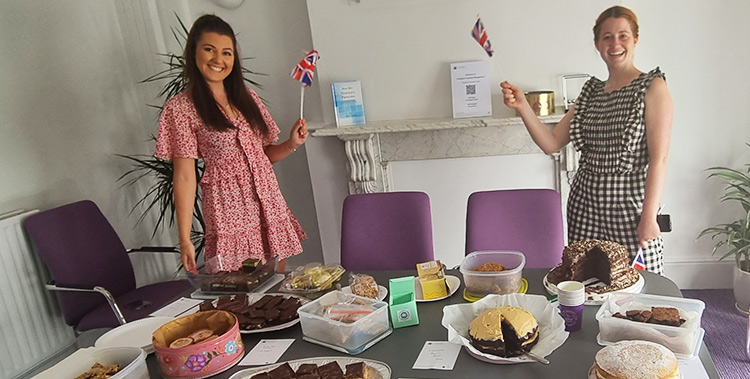 Members of the Castlegate team also recently took part in a bake sale to raise funds for Phelan-McDermid Syndrome Foundation UK. The bake sale coincided with the Queen's Baton Relay, as part of this year's Commonwealth Games, passing by the office in Grantham, Lincolnshire. Members of the public waiting along the route were invited to donate to PMSF UK and try a range of baked goods, ultimately raising £150.